Advisory and strategy services in the tourism sector
Conception and development of hospitality and tourism projects worldwide
Sustainable tourism and resilience
Territorial Development
Tourism has become a central factor in the appeal of a territory and its ability to attract people, businesses and talent. We offer the following tools to support public sector tourism policies:
A strong, future-oriented perspective, based on an approach that combines the realities of the local tourism economy, factors specific to the destination and a very thorough knowledge of markets and their stakeholders.
A global tourism marketing approach: it starts with the right choice of market position, the right target audience, the right values and choices when developing products and offerings, the right brand strategy and the right organisation.
The capacity to develop proposals into operational plans, thanks to our experience in project structuring.
Product and market development
We provide support for the development of products and markets using a turnkey approach for three types of operator:
Management teams at chain and independent hotels
Managers of public and private recreational and cultural facilities
Project holders
Voltere helps you develop a value chain, using a structured approach tailored to the various areas of your activity:
Growth strategy
Investment strategy
Strategic and operational restructuring
Human resource management
Transactional support services
Coordination / animation / participation
We design and implement suitable participative and dynamic co-construction methods, in order to promote collective intelligence. Applied very early on in the design phase, this approach promotes legitimate solutions that drive consensus among the various stakeholders involved.
Marketing and communications plans
The teams at Voltere know how to combine extensive expertise in the hotel, leisure and culture industry with a strong capacity for observation and detailed analysis of different target audiences, on a national, international and local level.
Our unique position means we can help you develop a marketing strategy that aligns your offering with the characteristics of demand, and assist in developing your marketing-mix.
We provide the following marketing services for businesses in the tourism and hotel sectors:
Market potential studies for new products and facilities
Image and e-reputation studies
Marketing positioning strategies (including brand definition)
Support for product or market diversification
Support for multi-channel distribution policy decisions
Definition of marketing mix
We provide these services for accommodation operators (hotels, clubs, etc.), leisure facility and activity operators, and tourist destinations.
Feasibility studies
We provide support for an accurate analysis of your projects:
Marketing studies
Financial projections
Analysis of key success and risk factors
Project structuring
Concept / programming
The success of tourist and cultural facilities relies on correct positioning, an innovative concept that will distinguish it from the competition, but also creativity in terms of layout and operations mix.
Framing, functional and spatial pre-programming, detailed technical programmes … backed up by specialist skills provided by the Egis group, Voltere can provide support for every element of your project, throughout the development process.
Legal and financial frameworks
A successful project needs the right framework, and this is an area that can also require creativity.
We believe that economic reality needs to take precedence over the legal framework, which can be adapted accordingly. Knowing how to listen to and articulate the parties' intentions in the short and medium term is essential for building a fruitful partnership over time. We can provide business plans and operations studies to determine the most suitable legal and financial arrangements.
Operator / investor search
Voltere has a strong relationship with operators and investors in the hotel, tourism and leisure industries, with whom it has worked for over 20 years. This means we can determine the profiles that match the project's specific development challenges, the recommendations formulated in terms of strategy and programming, and target audience profiles.
Voltere works on behalf of public and private clients to find investors and operators using a range of approaches:
Identifying operators
Preparing project proposal documents
Making contact and organising site visits
Support during consultations (public or private)
Assisting with negotiations
Assistance to the contracting authority
Developers, operators, sponsors and investors all rely on our impartial project analysis services.
Voltere provides studies, project development assistance and project management assistance services covering a wide range of project types:
Hotel project development studies
Designing tourism facilities and leisure activities
Finding operators and investors
Assisting in operational deployment
Due diligence
Supporting local authorities during contractual procedures (outsourcing public services, etc.)
Our programme recommendations serve as a working basis for architects and as a guide for choosing the most appropriate brands and operators.
Technical assistance to the contracting authority
Technical acquisition reviews
Support during the competitive project management selection process
Ensuring compliance with operating programme and technical / financial commitments, and with contractual and regulatory obligations
Inspections during execution of the works
Assistance to the contracting authority during acceptance of the works and commissioning procedures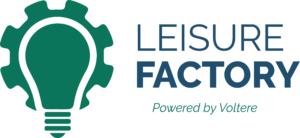 Concept creation
Leisure Factory is Voltere's innovation lab, tasked with creating new solutions which will become tomorrow's leisure market, often combining tourism accommodation, leisure, culture, sports and businesses. Leisure Factory assists today's creative minds in search of real and innovative ideas applied to tourism.
Turnkey solutions
Leisure Factory also accompanies project leaders following a project's conceptual phase in the search for investors, project follow-up, distribution and pre-opening planning.
Operational optimisation
In our asset management role, acting as owner representatives, we strive to maximise returns and asset values in the long term.
Our hotel asset management services include:
Conducting a full property review
Qualifying existing and/or proposing FF&E and capital improvement/expenditure plans
Analysing, reviewing and negotiating annual budget/business plans
Providing management team oversight and on-going monitoring of cash flow and hotel operations
Recommending and helping to implement initiatives to optimise cash flow
Ensuring compliance with management contracts
Preparing and distributing required ownership reporting
Coordinating asset divestment/investment processes
Assistance for the search and structuring of partnerships with hotel operators
Due diligence and sector-specific valuations
As an independent expert, Voltere can provide valuations for private investors and investment funds across a number of national and international markets.
Our valuation services include:
Assessment of hotel premises and business assets (Discounted Cash Flows, comparable method, static method)
Business expertise during arbitration proceedings
Proceedings for accounting purposes – short-form valuations undertaken for a variety of investors, operators and owners
Advice on future value, following an assessment of the financial potential of new hotel developments, conversions and recovered existing assets
Assistance with rent reviews and lease renewals – acting on behalf of landlords and tenants as well as investors and insurers
Sustainable buildings and destination projects
Sustainable tourism development
Technical and environmental audits
Carbon footprint analysis
Transport
Environmental certification
Climate change adaptation
Planning of preserved sites and natural areas
Regulation compliance
Reversibility studies
CSR
Social, economic and environmental impact studies
Sustainable tourism project management
Responsible purchasing control
Communication
A dedicated commercial surveying tool : Prospective
Voltere moderates Prospective, a resource and debate space encompassing the issues pertaining to the future of tourism:
• An online prospective toolkit
• A club of active members
• A dedicated team
Research and development
Voltere has engaged in a R&D approach led by an inhouse PhD whose research work and publications focus on prospective studies in the fi eld of tourism and hospitality.
Events
Since 2018 our team organizes the CITHA forum in Abidjan, Ivory Coast a renowned conference on hotel and tourism investment in Africa, with over 300 participants